Elastic Reflective Fabric
Elastic fabric is an exposed reflective material with millions of glass beads with a high refractive index. The fabric is comfortable to the touch, washable, and water resistant.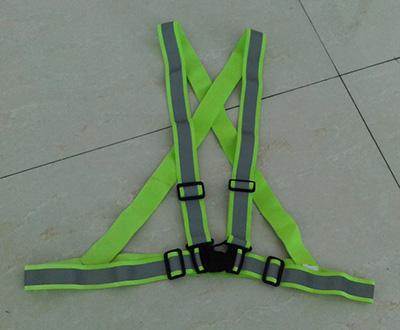 Elastic reflective fabric is often used for road traffic safety, and reflective clothing, including professional clothing, work clothes, fashion, shoes and hats, gloves, bags, personal protective gear, outdoor products and more. It can also be used to produce a variety of reflective products and accessories.
Coefficient of retroflection
Description
Material
Item No.
Width
Color
R'≥380cd/lx.㎡
Single-sided
Elastic Spandex
C2000
1-110cm
Silver
Single-sided
C2003
1-135cm
Grey
Double-sided
C2001
1-110cm
Silver
Double-sided
C2004
1-135cm
Grey
Certification: EN20471
Material: Elastic Spandex
Specification: Material width is 135cm×100m,110cm*100m. Small specification (1-135cm) can be cut into any strip. For example, we can cut according to the clients' need, like 1cm×30m, 1.5cm×30m, 5cm×100m, 10cm×100m.etc.
Lifetime: 5 years
Washable times: 25 times/li>
Times of dry cleaning: 5 times