Polyester Fabric with Reflective Glass Beads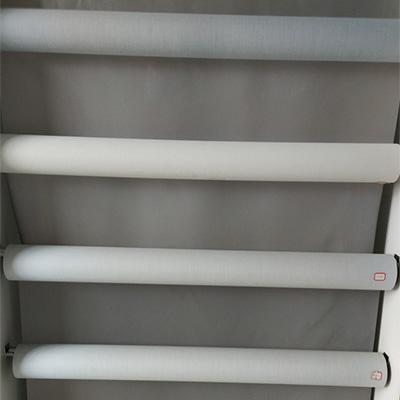 Chemical fiber reflective fabric uses polyester fabric as the basic fabric, and is comfortable to the touch, washable, and water resistant.
Polyester fabric features an excellent wrinkle resistant performance, which is why chemical fiber reflective fabric is often used on reflective clothing, including professional clothing, work clothes, fashion, shoes and hats, gloves, bags, personal protective products, outdoor products and more. This material is also used to make a variety of reflective products and accessories.
Coefficient of retroflection
POL (100%polyester)
R'≥500cd/lx.㎡
C8013 Grey
R'≥380cd/lx.㎡
C8002 Grey
C8002-1 Silver
R'≥330cd/lx.㎡
C8012 Grey
R'≥250cd/lx.㎡
C8008 Grey
R'≥220cd/lx.㎡
C8015 Grey
R'≥150cd/lx.㎡
C8010 Grey
R'≥20cd/lx.㎡
C8005 Grey
Certification: EN20471
Material: polyester fabric
Specification: Width is 135cm×100m, and small specification (1-135cm) can be cut into strips of any size.
Self-sticking: No
Lifetime: 5 years
Washable times: 25 times
Times of dry cleaning: 5 times